Overview
If you believe that a sports management degree will only prepare you to work as a sports agent, now is the time to look into some of Arizona's accredited sports management degree programs. There are numerous programs to choose from, and they extend far beyond working with individual athletes. A bachelor's degree in sport management prepares students for entry-level positions in the industry. You might study brand management, event planning, facility management, and sports and athletics law. You could work as a sports agent, public relations specialist, sports data analyst, or facilities manager with this diploma. On the other hand, your business management skills will be refined through the lens of the sports and recreation sector in a master's degree. Business-related subjects like finance, marketing, accounting, statistics, and operations are covered in the core curriculum. Earning this degree can lead to higher-paying jobs in larger sports organizations, such as marketing manager or athletic director. Finally, a doctorate degree will enable you to create a unique dissertation. Your research for this program might, for instance, look at how gender and sports interact. Sports and its social impacts or the economics of the sports sector are two further potential research topics. Consider earning a Ph.D. in sport management if you're interested in a career in academics. People with doctoral degrees in sport management frequently go on to work as professors, researchers, urban developers, and economists in the field of sports and recreation.
What Will I Learn in A Sports Management Program or Sports Administration Program?
Curriculum and Example Courses
The following are examples of sports management courses that students can expect to take, however precise course prerequisites and electives can vary between different schools and programs:
Introduction to Sports Management: This course offers a thorough overview of the sports industry, including its numerous sectors, organizational setup, major problems, and opportunities.
Sports Law and Ethics: This course focuses on contract law, intellectual property, antitrust, and other legal concerns that are particular to the sports sector.
Sports Marketing: The concepts and tactics of marketing and advertising in the sports sector, such as branding, sponsorship, and media relations, are covered in this course.
Many sports management programs offer elective courses in areas such as sports psychology, sports medicine, and sports history in addition to these core courses. Some programs also provide specialized tracks or concentrations, such as sports law, sports marketing, or sports analytics, to allow students to narrow their focus.
Degree Timelines
A bachelor's degree typically takes four years to finish, whereas a master's degree usually takes two years. A doctorate can be earned in three to five years. It's important to consider that factors like course accessibility, scheduling, and individual progress in the program can all have an impact on how long it takes to get a sports management degree.
Difference Between Sports Management & Sports Marketing
Sports management focuses on the general administration and management of sporting organizations while sports marketing focuses on promoting and selling sports-related goods and services. Sports management's goal is to increase the efficiency and profitability of sports organizations, whereas sports marketing aims to generate revenue through sponsorships, branding, and other promotional efforts.
What Are The Standard Entrance Requirements to Enroll?
The specific entrance requirements may vary depending on the school and program. In general, students must have a high school diploma, official transcripts, and a GPA to be eligible for a sports management program. Admission to some programs requires standardized test scores, such as the SAT or ACT. A personal statement and letters of recommendation may also be required. If you want to pursue a master's degree, you must first have a bachelor's degree from an accredited university and then, in order to advance your career and earn a Ph.D., you must first earn a master's degree from an accredited university.
| School Name | City | State | Program Level | Program Name | Program URL |
| --- | --- | --- | --- | --- | --- |
| Arizona State University | Tempe | Arizona | Bachelors | B.S. in Community Sports Management | Click Here |
| Grand Canyon University | Phoenix | Arizona | Bachelors | Online B.S. in Sports Management | Click Here |
| Grand Canyon University | Phoenix | Arizona | Bachelors | B.S. in Sports Management | Click Here |
| University of Arizona | Tucson | Arizona | Bachelors | Bachelors in General Studies with concentration in Sports and Society | Click Here |
| Arizona State University | Phoenix | Arizona | Masters | Masters in Sport Journalism | Click Here |
| Northcentral University | diego | Arizona | Masters | Online M.Ed. in Athletic Administration Specialization | Click Here |

Sports Management (Minor and BGS Concentration)
Delivery Method: On-Campus, Online
Credits Required: 18 Credits Hours
The Sports Management minor is a tailored 18-unit program available only to students pursuing a major other than an Eller BSBA. Students can take courses in the sequence and pace that best suits their schedule thanks to the curriculum's flexibility. To complete the minor, students must take two of the following three prerequisite courses: Survey of Accounting or ACCT 200 Introduction to Financial Accounting, Basic Economic Issues, and Computers and Internetworked Society. This minor can also be taken as part of the Bachelors of General Studies.
Sports Management Certificate
Delivery Method: On-Campus, Online
Credits Required: 9 Credits Hours
The sports management certificate program is a nine-unit program designed for students pursuing an Eller BSBA major. It was created in response to a growing demand for sports-related courses. Three 3-unit courses (9 units total) must be completed from the following eight courses: Sports Administration and Planning, Sport Tourism and Event Management, Sports Negotiation and Compliance, Business of College Sports, Sports Communication, Life Cycle of Elite Athletes, Sports PR and Promotion Management, Special Topics in Sports Management, and Sports Marketing Management.
Accreditation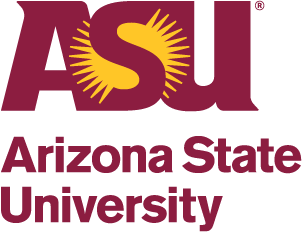 Bachelor of Science in Parks, Recreation and Sport Management
Delivery Method: On-Campus
Credits Required: 120 Credits Hours
The management of parks, protected areas, community-based recreation services, sports, and special event management are all covered in this program's transdisciplinary curriculum. Students learn how to integrate the natural, social, and managerial sciences to make wise decisions for recreation services, both natural resource-based and community-based, through classroom education and field activities. Examples of needed courses include Community Services and Professions, Recreation and Sport Planning and Facilities, and Introduction to Parks, Recreation, and Sport Management. To be admitted to ASU, you must have one of the following qualifications: a) rank in the top 25% of your high school graduating class; b) a 3.00 GPA in competency courses (4.00 = "A"); c) ACT: 22 (24 nonresidents); or d) SAT: 1120. (1180 nonresidents).
Bachelor of Arts in Business, Sports Business Concentration
Delivery Method: Online
Credits Required: 120 Credit Hours
You will study business principles and theories as they apply to the sports industry in this degree concentration. Coursework may include business communication, business mathematics, marketing performance, fan behavior, sports marketing, and media. You'll learn what it means to be a sports consumer and what marketers need to know in order to design, evaluate, and implement effective marketing strategies for fans. In order to be accepted into ASU, you need to meet one of the following criteria: a) be in the top 25% of your high school graduating class, b) have a 3.00 GPA in competency courses (where an "A" equals 4.00), c) score a 22 on the ACT (or 24 if you're a nonresident), or d) achieve a score of 1120 on the SAT (or 1180 if you're a nonresident).
Accreditation

Bachelor of Science in Sports and Entertainment Management
Delivery Method: Online, On-Campus
Credits Required: 120 Credit Hours
This curriculum covers behind-the-scenes activities related to sports, such as planning events, negotiating contracts, interacting with the community, influencer marketing, and statistics. Sports and entertainment management is a fantastic way to combine your love of sports and live entertainment with your business skills, whether you're helping to fill stadium seats or negotiating a bigger compensation for your client. Introduction to Sports and Entertainment Management, Sport and Entertainment Analytics, and Sports and Entertainment Event Planning are all required courses. High school transcripts must be submitted for admission.
Master of Business Administration in Sports Business
Delivery Method: Online
Credits Required: 54 Credit Hours
This degree allows candidates to combine sharp business acumen with a love of sports. In this program, you will study key management and operations concepts as well as sales, marketing, finance, and revenue generation through the lens of the sports industry. Sports Business Analytics, Sports Business Revenue Generation, Strategic Management, Applied Business Probability and Statistics, and Leadership and Organizations are just a few of the courses students will take. Graduate applicants having an undergraduate degree from an accredited university or program that has been approved by Grand Canyon University (GCU) and a GPA of 2.8 or better may be accepted at GCU.
Accreditation
Career & Salary Opportunities in Sports Management & Administration in Arizona
Sports management careers involve working with athletes as well as sports franchises or teams. Responsibilities in this profession vary. An agent's job is to help a professional athlete get the best contract possible, whereas a manager may help recruit athletes to join their sports programs or manage the business side of a professional athlete's career. Sports management can also include marketing and franchise management. Franchises are frequently run as businesses, with a CEO, general manager, and office staff. A manager may also work for community programs, where their duties include organizing athletic events and encouraging participation.
The sports management employment market is quite active in Phoenix, Arizona and the surrounding area, according to recent job posts on ZipRecruiter, which signals plenty of opportunities for sports management degree holders. Take a look at these job examples:
Sports agent: A person who represents athletes during contract and endorsement talks.
Sports data analyst: A person who gathers and examines data to enhance team performance and assist with business choices.
Sports merchandise manager: A person in charge of the design, manufacture, and distribution of sports merchandise and apparel.
Sports journalist: A person who covers sports news and events for newspapers, websites, and magazines.
Athletic director: A person in charge of college and university sports programs and facilities.
Event coordinator: A person in charge of organizing and carrying out sporting events such as tournaments and championships.
The above examples are just a few of the many sport management jobs available in the industry. Although each role requires a distinct set of skills and qualifications, they all share the common goal of promoting and improving sports.