Overview of Sports Management & Admin. Programs
Sports management programs in Arkansas provide students with a comprehensive knowledge of the sports industry and gives them the opportunity to develop the skills necessary to succeed in various roles, from sports marketing to athletic administration. Students can choose from a variety of sports management programs, including:
Bachelor's Degree – A four-year undergraduate program that offers an in-depth overview of the sports industry, including marketing, finance, and event management. You could work as a sports agent, public relations specialist, sports data analyst, or facilities manager if you have this degree.
Master's Degree – A graduate-level degree which enables students to specialize in a specific area of sports management, such as sports marketing, sports law, or sports analytics. Earning this degree may lead to higher-paying jobs such as marketing manager or athletic director.
Doctoral Degree – A research-oriented program which sets up students for academic careers in sports management. Doctoral degree holders are typically employed as professors, researchers, urban planners, and economists.
Certificate Programs – These are short-term programs that teach students the fundamentals of the sports industry.
So, if you want to work with athletes at both the professional and amateur levels, look into these accredited sports management degree programs in Arkansas.
What Will I Learn in A Sports Management Program or Sports Administration Program?
Curriculum and Example Courses
Depending on the particular school and degree level, a sport management program's curriculum will vary, but the following are some examples of potential courses:
Introduction to Sports Management: This is a fundamental course that offers students a thorough introduction to the sports sector and all of its different facets, including the history of sports, present trends, and forecast for the future. The many sports organizations, including professional teams, collegiate athletics, and community recreation programs, as well as the numerous positions within these organizations, such sports marketing, event planning, and athlete representation, will be covered in class. The course also covers organizational behavior, leadership, and financial management as they relate to the sports industry.
Sports Law and Ethics: This course analyzes the ethical and legal issues that the sports industry faces. Students will gain knowledge of the contracts, antitrust laws, and intellectual property rights that govern sports organizations and athletes. In order to evaluate moral questions and cultivate critical thinking abilities, students will go over case studies and participate in discussions. Also, students will learn about the ethical and legal obligations that sports organizations have to their stakeholders, such as fans, athletes, and the larger community.
Sports Marketing: This course covers the fundamentals and tactics of marketing sports organizations, events, and merchandise. The marketing mix, which includes product, price, place, and promotion, is studied in the context of the sports industry. Students will gain knowledge in brand management, consumer behavior, and market research and segmentation as they relate to sports marketing. Together with contract negotiations and sponsor relationship management, the program will also cover sponsorship and endorsement agreements.
Degree Timelines
Depending on the degree level and program structure, different sport management programs have different timelines. Following are some general guidelines:
Bachelor's Degree: This degree program typically last four years and call for 120 credits to be earned. The duration may be impacted by some programs' accelerated or part-time options.
Master's Degree: Depending on the program structure and whether students are enrolled full- or part-time, a master's degree program in sports management usually lasts between two and two and a half years.
Doctoral Degree: It normally takes 4-6 years to complete a Ph.D. program in sports management, depending on the program's structure, the amount of required research, and the student's progress.
In general, when selecting a program and its duration, students should take their lifestyle, learning preferences, and career aspirations into account. Also, students should do their study on the particular prerequisites and requirements for each program to make sure they can complete them in the timeframe they need.
Difference Between Sports Management & Sports Marketing
Sports marketing and management are two different but related professions in the sports industry. The term "sports management" describes the planning, organizing, and operating of sporting events and organizations. This covers matters like facility administration, preparing special events, managing finances, and managing athletes. Sports management experts frequently have a background in business or management and use their talents to address the particular difficulties faced by the sports industry. On the other hand, sports marketing is concerned with drawing attention to sports organizations, events, and merchandise. Public relations, sponsorship, social media, and advertising all fall under this category. Sports marketing experts frequently have a background in marketing or communications and use those talents to address the particular issues faced by the sports world.
What Are The Standard Entrance Requirements to Enroll?
Here are some general requirements that are commonly expected:
A high school diploma or its equivalent is often required of applicants to bachelor's degree programs. And then, a bachelor's degree from an accredited university is necessary to enroll in a master's program.
A minimal GPA is often needed to apply to many sports management programs, and it typically ranges from 2.5 to 3.0 on a 4.0 scale.
For undergraduate admission, some programs could ask applicants to submit their SAT or ACT scores, or for graduate entrance, their GRE scores.
| School Name | City | State | Program Level | Program Name | Program URL |
| --- | --- | --- | --- | --- | --- |
| Arkansas State University | Jonesboro | Arkansas | Bachelors | BS in Sport Management | Click Here |
| University of Arkansas, Fayetteville | Fayetteville | Arkansas | Bachelors | B.S.E. in Recreation and Sport Management | Click Here |
| Arkansas State University | Jonesboro | Arkansas | Masters | MS in Sport Administration | Click Here |
| University of Arkansas, Fayetteville | Fayetteville | Arkansas | Doctorate | Ed. D. in Recreation and Sport Management | Click Here |
| University of Arkansas, Fayetteville | Fayetteville | Arkansas | Masters | M.Ed. in Recreation and Sport Management | Click Here |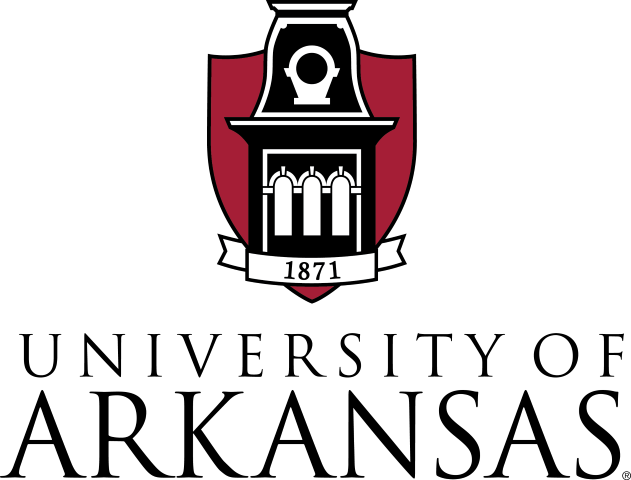 B.S. in Recreation and Sport Management with Sports Administration Concentration
Delivery Method: On-Campus
Credits Required: 120 Credits Hours
This program is intended to prepare candidates for a variety of careers in recreation and sport management. Park and recreation directors for cities, college and professional sports management, fitness center managers, state and national park managers, camp administrators, or work in YMCAs, Boys and Girls Clubs, or other youth-serving organizations are all possible career paths. Professional Foundations of Recreation and Sport Management, Sport Management Fundamentals, Commercial Recreation and Sport, and Recreation and Sport Leadership are all mandatory courses. Admission requires high school transcripts, GPA, and test scores.
M.Ed. in Recreation and Sport Management
Delivery Method: On-Campus
Credits Required: 36 Credit Hours
The program prepares students to pursue careers in intercollegiate athletic administration, but also more broadly in public recreation administration, commercial recreation, sport management, community recreation, and outdoor recreation in both the private and public sectors, including university settings. Athletics and Higher Education, Sport Media and Public Relations, and Sports Facilities Management are among the courses offered. The student must have an undergraduate degree in recreation or sport management (or a related field) and a 3.20 GPA on the last 60 hours of undergraduate course work, as well as GRE scores, to be accepted into the program.
Accreditation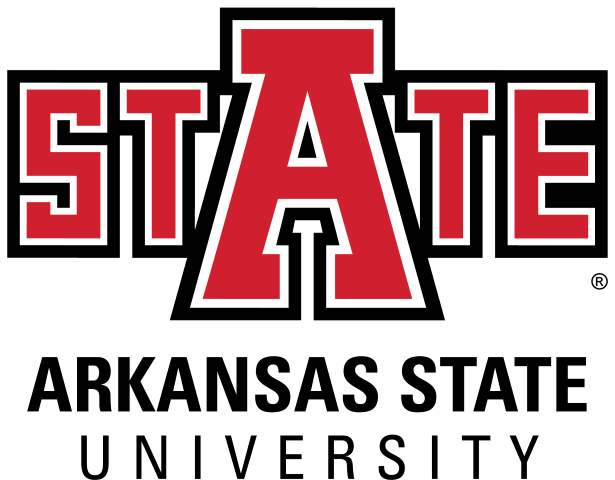 Bachelor of Science in Sport Management
Delivery Method: On-Campus, Online
Credits Required: 120 Credit Hours
This degree is designed to train future professionals for careers in intercollegiate and professional athletics organizations, sport facility management (arenas/stadiums), campus and community recreation programs, sports information/public relations, sport marketing and management agencies, sport news media, and sport merchandise. To be successful in this fast-paced, challenging, and highly regarded professional field, students must have the academic background, management experience, communication abilities, and leadership qualities. Economic and Financial Management for Sport Organizations, Sport, Globalization, and Nationalism, Legal Issues in Sport, and Organization and Management of Sports Programs are some examples of courses. Freshmen applicants who meet one of the following criteria will be admitted automatically: 3.00 cumulative high school grade point average (or GED test score equivalent) OR 19 minimum ACT super score OR 990 minimum combined SAT super score OR Class rank in the top 20% of the graduating class of the candidate.
Master of Science in Sport Administration
Delivery Method: Online, On-Campus
Credits Required: 36 Credit Hours
Graduate students interested in professional management or administrative opportunities in professional sports, interscholastic and intercollegiate athletics administration, sports facilities, sports media, and sports marketing and management agencies are served by this program. Its goal is to strike a balance between theory and practice in order to best prepare each graduate for a career in sport administration. Each student will gain a thorough understanding of management, business, socio-cultural, ethical, and legal applications in administrative roles in amateur and professional sports environments. Courses include Ethical Issues in Sport, Sport Law, Sport Marketing, and Sport Communications. Students must have a 3.0 cumulative GPA or a 3.25 GPA during the last 60 credit hours of university work to be considered for unconditional admission or a 2.75 cumulative GPA or a 3.0 GPA during the last 60 credit hours of university work for conditional admission.
Accreditations
Career & Salary Opportunities in Sports Management & Administration in Arkansas
Sports management is an actively developing sector of the Arkansas sports industry. The state is home to many major collegiate sports programs as well as several minor league sports teams, indicating opportunities for professionals in athletic administration, facilities management, and event management. Many Arkansas cities and towns have recreation and parks departments that provide a variety of sports programs and events. Sports management professionals are employed in these departments in positions such as program coordinators, facility managers, and event planners.
Take a look at these other job examples in the field of sports management:
Sports agent: A professional who represents and bargains on behalf of athletes, coaches, and other sports figures. To obtain the finest contracts and financial terms for their clients, the position comprises handling communication with teams, sponsors, and other organizations.
Sports data analyst: An expert who studies sports performance, tactics, and outcomes by analyzing data and conducting research. A component of the job entails statistical data analysis, team and athlete performance evaluation, trend and pattern identification, and projection based on the data.
Athletic director: A school or organization's overall sporting programming and activities are the responsibility of the athletic director. The role entails overseeing budgets and finances, managing employees, planning and managing events, making sure rules and regulations are followed, and offering assistance and services to student-athletes.